Anapia Island (2 Day – 1 Night) Tour
Anapia Island is one of the small islands that make the archipelago of "the minor lake". The community of Anapia Island has established their houses and administrative buildings (municipality, schools, health center etc) in the island with the same name: Anapia. However, they also owned four other smaller islands where they do some farming and keep their animals (cows, pigs, chicken, and sheep).
A visit to this community is to experience not only spending some time with a local family but also to contribute to a cross-cultural experience project. The purpose of developing a more sensitive tourism in this new destination was to create a case in Lake Titicaca with which we wanted to demonstrate that tourism can bring more than just extra income to the local families.
We have instilled the idea in locals and in visitors that tourism could change lives, enhance self-respect and self-esteem and especially bring opportunities to improve education and health. Today, this project is totally run by locals therefore most of the services are paid directly in the community. Our company will charge a fixed organization fee in order to contact the local coordinator of Anapia, and then you will pay directly to local people for any other service.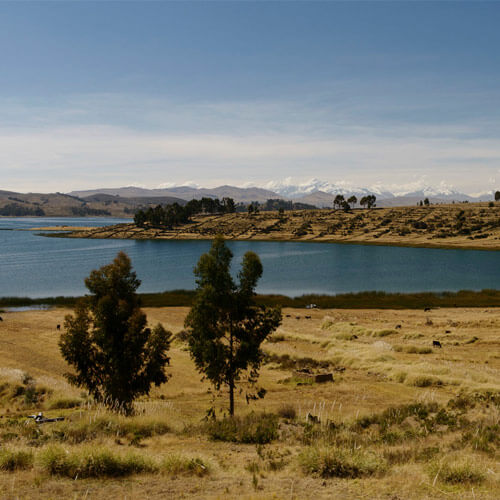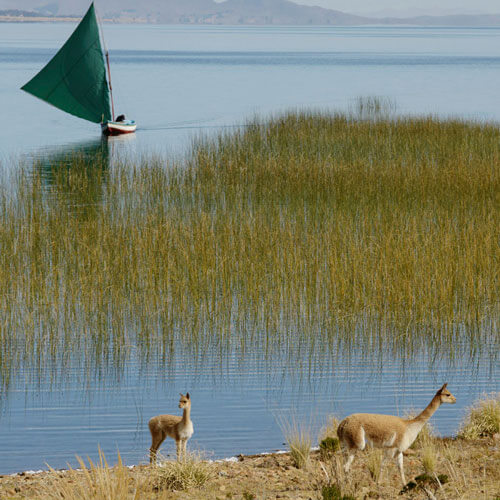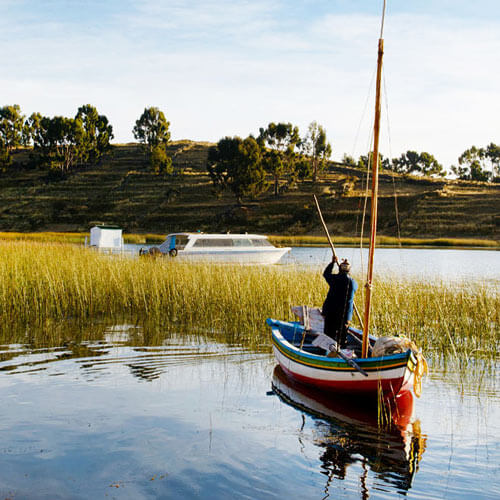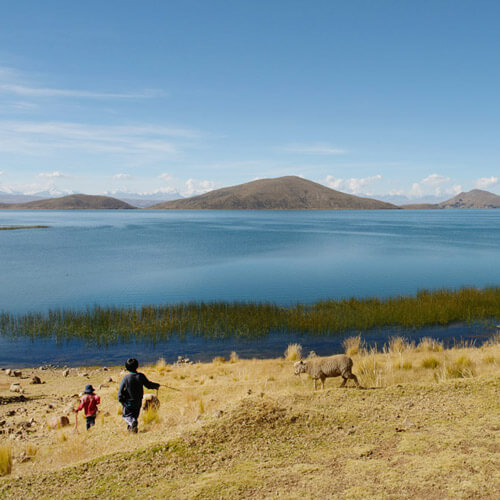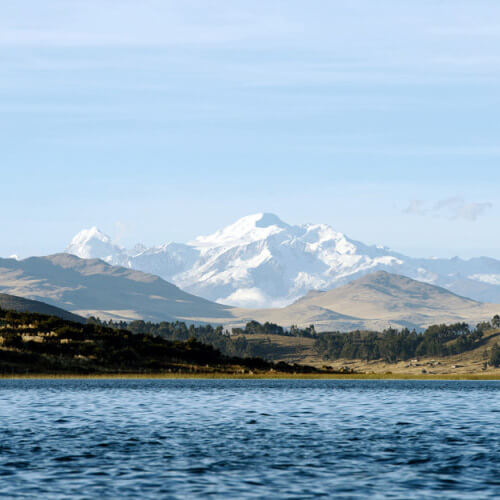 Why visit the Community of Anapia Island
During the visits locals and tourists have a time to enjoy walks and visits on the island and a time to talk, to share ideas, impressions, and suggestions with the community. This cultural exchange has made the local people aware of the value of preserving their culture, language and being proud of their Indigenous origins.
The experience with this community is complemented with interesting walks on the neighboring islands and sailboat rides. The island of Yuspique provides a unique surprise for the visitors. In this island, there are more than 60 vicuñas under the protection of the community. Vicuñas live in the wild. Even our ancestors were not able to domesticate these fine animals. The vicuñas are the finest species of Andean camelids and they were about to be extinct because of illegal hunting. After a nice walk capturing images of vicunas and snowed capped mountains, a group of local women prepares a cookout for the guests. For the transportation from one island to the other we use the sailboats of the local fishermen, the local women and children will show you their skills as sailors of the Lake Titicaca.
Tour Itinerary
ITINERARY: PUNO > PUNTA HERMOSA > ANAPIA ISLAND
Duration: 2 days – 1 night
All itineraries are subject to change due to circumstances beyond our control including, weather, road or trail conditions and flight schedules.
7:30: Private transfer from Puno to Punta Hermosa (2 hours and 30 minutes bus ride).
10:00: Arrival to Punta Hermosa to continue on the motor boat towards Anapia island.
12:00: Arrival in Anapia main dock. The host families are waiting at the dock and they will bring you home.
13:00: Lunch with host families.
14:30: Time for sharing regular activities with the host family and enjoying walks on the island.
18:00: Dinner with host families.
20:30: Overnight in home-stays.
5:30:

 

Optional: sunrise view over the Cordillera Real – going out with fishermen.
7:00: Breakfast with host families.
8:00: Boat sailing towards the island of vicunas (Yuspique) (boat ride takes 30 to 45 minutes).
8:30: 1-hour hike to observe the native flora and fauna of Yuspique island.
10:00: Arrival to an observation point to see the archipelago & Vicuñas.
11:30: Typical cookout and picnic on the lake shore (This activity needs reservation).
12:30: Lunch time.
13:30: Return to Punta Hermosa in motor boat (private boat).
15:30: Arrival in Punta Hermosa. Private transfer back to Puno or Kasani border with Bolivia.
I AM TRAVELING SOLO OR IN SMALL GROUP; CAN WE HAVE A MORE ECONOMIC TRANSPORTATION SERVICE?
Yes, we can help you to adjust transportation cost with other options. Private transportation is safe but more expensive. If you are an experienced adventurous traveller we can help you reach the dock for Anapia (Punta Hermosa) with public buses. Be ready to experience a very local and authentic journey! However, even if you take public buses you will need a person to assist you with changing buses and finding your way to Anapia or coming back to Puno. Contact us for further information. We will be pleased to help.
WHAT ESSENTIALS SHOULD I BRING?
It is recommended to bring your sunglasses, sunscreen with high SPF,
moisturizing cream, bathing suit (just in case water is cold in the lake!), a hat, warm and comfortable clothes for night and dawn hours, cotton T-shirts during the daytime, hand sanitizer and camera.
Services Provided By All Ways Travel
Organization and contact the local coordinator in Anapia fee
USD25 per person (groups 2 to 6 people)
USD15 per person (groups 7+)
Private Transfer from Puno to harbor in Punta Hermosa
Private VAN: USD125 one way (groups 2 to 5 people)
Private BUS: USD128 one way (groups 5 to 10 people)
Private Transfer back to Puno from Punta Hermosa
Private VAN: USD115 one way (groups 2 to 5 people)
Private SPRINTER: USD128 one way (groups 5 to 10 people)
Professional tour guide or translator in a foreign language
USD50 per day (groups 2 to 5 people)
USD75 per day (groups 6 to 10 people)
Services Provided Community of Anapia
Private MOTOR BOAT (round trip) *Capacity: up to 20 people. Time 1:40h. Embark: Punta Hermosa.
Home stay *Per person, 2 people in each house
Bed: USD10
Breakfast: USD5
Lunch: USD6
Dinner: USD6
Typical cook out on the lake shore
2 people: USD25 total
After 3 people: USD10 per person
SAIL BOATS from Anapia to Yuspique *One way
** See "IMPORTANT INFO" for cheaper options on transport from Puno – Punta Hermosa. 
ANY DOUBTS OR MORE INFORMATION? CHECK OUT THE FREQUENTLY ASKED QUESTIONS (F.A.Q.)