Classic Taquile Island ↔ Uros Tour Overview
The Island of Taquile is located 36 Km (22 miles) away from the city of Puno. It takes a 2 and half hour boat ride to arrive in the island's main dock. The island highest elevation is 4100 m (13451 feet); it has a length of 5 Km (3.10 miles) and a width of 1.5 Km (0.93 miles).
Taquile is home of a Quechua population of 2,000 people who are mainly farmers, fishermen and above all renowned weavers.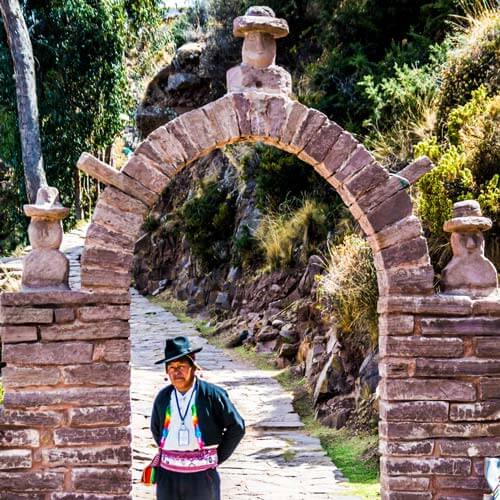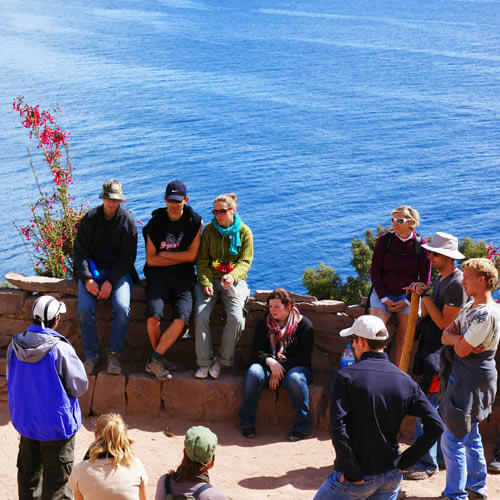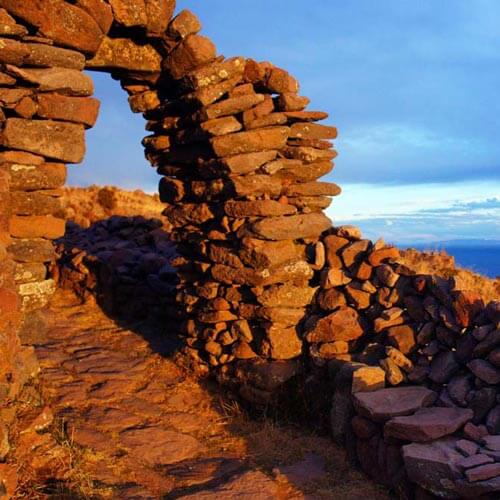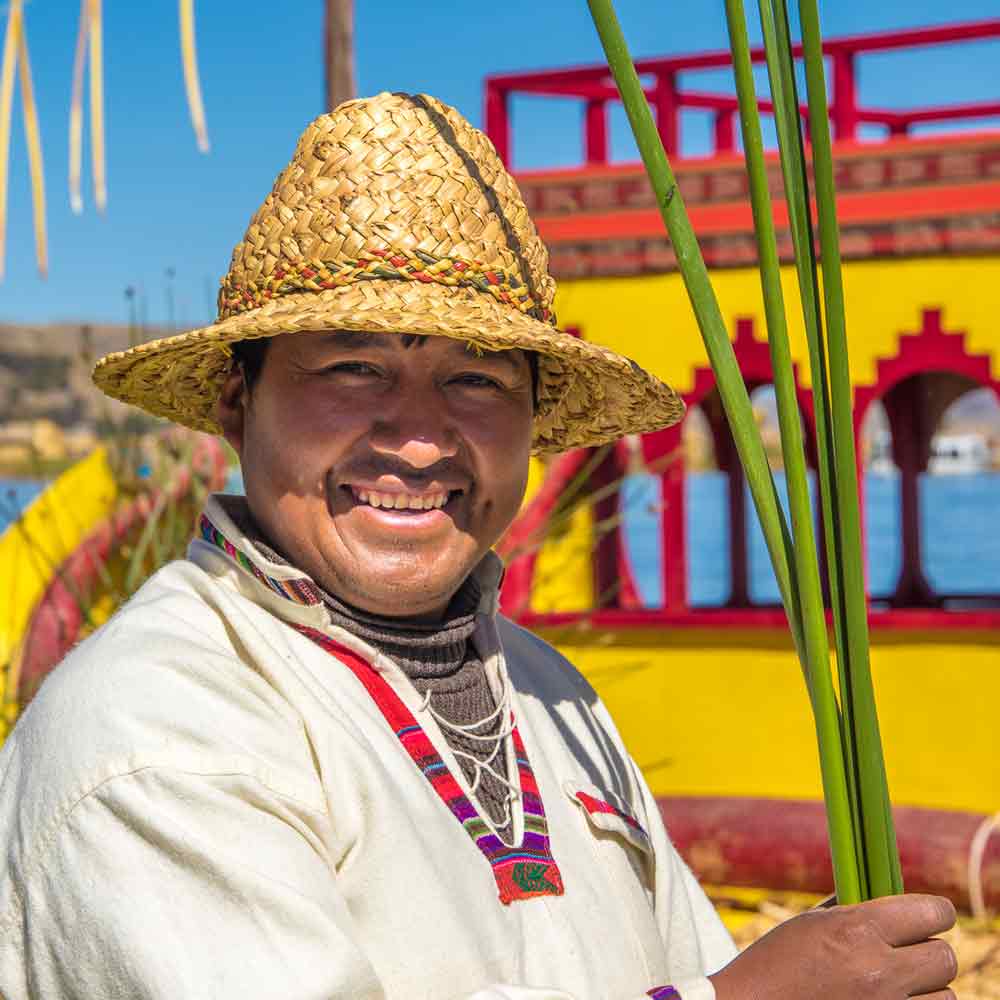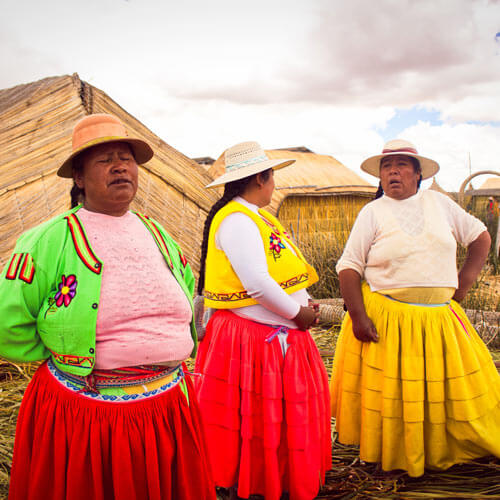 Tour Itinerary
ITINERARY: PUNO > UROS FLOATING ISLANDS > TAQUILE ISLAND > PUNO
Duration Full Day
All itineraries are subject to change due to circumstances beyond our control including, weather, road or trail conditions and flight schedules.
06:30: Pick-up from your hotel in downtown Puno.
07:00: Time to embark on the boat to go to Taquile.
08:00: We stop by the Uros islands. It is believed that the Uros were one of the first ethnic groups populating the Andean region. Only in the early 60, the Uros started to build artificial islands with reeds for their homes.
11:00: Upon the arrival on the island, the group will follow a path for about 1 hour and arrive to the main village. On the way the tour guide will explain about traditions and live on the island. Once in the main village we will be given free time to explore the local handicraft market.
13:00: Lunch in local restaurant. Quinoa soup, fresh fish caught in the lake and vegetables are a typical lunchtime meal in Taquile (not included in classic Taquile tour).
14:00: After lunch the group starts the walk back to the main dock in Taquile.
14:30: The boat departs in direction Puno.
17:00: The group arrives in Puno dock and you will be transferred to your hotel in the city
English-Spanish speaking guide
Pick-up from hotels in downtown Puno
Boat transportation round trip
Entrance fees to the islands
Tips
Lunch in Taquile
There is a supplemental charge for pick-ups from hotels outside the city of Puno: Libertador, Eco Inn, Casa Andina Private Collection, Posada del Inka, Jose Antonio and hotels in the village of Chucuito.
WHAT DOES IT MEAN SHARED BASIS BOAT OR GROUP TOUR?

A shared basis tour is a group tour where different local tour operators sign up their clients and the large cost of transportation or tour guide is shared by many people so the tour price is lower.

WHAT ESSENTIALS SHOULD I BRING?

It is recommended to bring your sunglasses, sunscreen with high SPF, moisturizing cream, bathing suit (just in case water is cold in the lake!), a hat, warm and comfortable clothes for night and dawn hours, cotton T-shirts during daytime, hand sanitizer and camera.
Classic Taquile ↔ Uros
Full Day