Lake Titicaca Tours Peru
A reliable and socially responsible tour operator for tours of Lake Titicaca Peru.
For our team at All Ways Travel Titicaca Peru, socially responsible tourism combines a strong respect of Lake Titicaca's culture and tradition.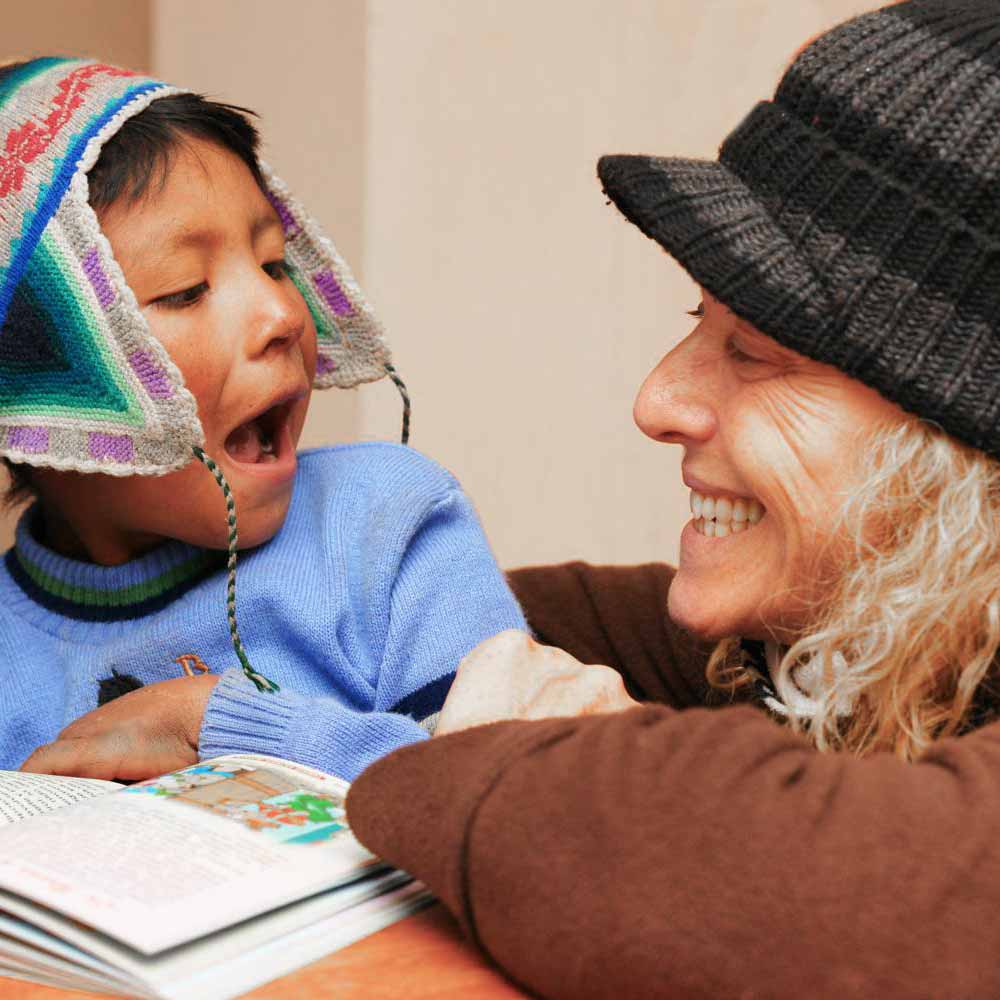 Cultural Immersion Tours
Our cultural tours have been created to offer our travellers the opportunity to have an authentic look into the lives of indigenous Aymara and Quechua speaking Peruvians who continue thousands of year's tradition. Most cultural tours include a homestay overnight. The longer you stay the more activities you can enjoy with them. A homestay in a remote community is a unique and special experience if well approached with a good tour guide and a responsible tour operator.
Classic Tours
Imagine you arrive in the floating islands and a very outspoken and age-diverse group of Uro people start singing for you in different foreign languages; Japanese, English, French or German. Would you hate it or love it?  Today the visit to Uros floating islands is the most controversial tour in Lake Titicaca! Why? It is all about the cultural interpretation of their modern reality! If you want a more intimate and immersive experience check out our cultural tours. 
Adventure Tours
Ask us about some of our kayaking or hiking tours. We have a variety of adventure options to fit all ages and fitness levels, with low-impact options for those who desire. Many of these tours are a merge of adventure and cultural/educational experiences. Some of these tours take us off the beaten path to be inspired and energized in nature. Immerse yourself in the beauty and wonder of the clear blue waters and stunning landscapes of Lake Titicaca. 
We are Local Peruvian Tour Operator specializing in Cultural Exchange tours of the Andean region of Lake Titicaca including the breathtakingly beautiful Islands. Our educational tours offer a genuine discovery into the lifestyles, dreams, expectations and challenges of the indigenous people of the islands of Lake Titicaca. 
Lake Titicaca is a large, deep lake in the Andes on the border of Bolivia and Peru. By volume of water and by surface area, it is the largest lake in South America. Lake Titicaca is divided in two by the Peninsula of Copacabana: Lago Mayor (main lake) is the northern part and the Lago Menor (minor lake) or Lake Huyñaymarca is the southern part. Lake Titicaca has a surface elevation of 3,812 m (12,507 ft).
All of our tours on and around Lake Titicaca depart from Puno. Puno is the capital of the region and it is considered the "folklore capital" of the country. The city of Puno is a melting pot of the Aymara and Quechua cultures. Most of its inhabitants are of Andean origin and it has a unique mixture of modernity and Andean traditions. Women in traditional clothing live and work next to their modern versions. 
The Uro community has historically been an ethnic group who preferred to remain isolated from mainland civilizations. They lived in mobile sorts of "boat homes" and survived from their fishing and hunting activities. They had a simple life until tourism made contact with them in the late 60s and from being extremely shy and suspicious of travellers they have become open, extrovert and very entrepreneurial people.
Together with the local community of Amantani island, we have designed a cultural tour that provides you with a chance to engage in different activities along with local people. In this tour, you can choose the activities that are of your interest and pay directly to locals for the services they provide.  For many people, this home-stay experience is a revelation of the reality of Andean people at these altitudes.
We have joined forces with a team of two wonderful tour guides who have a faster boat to go to Taquile in about 2 hours boat ride. Cesar and Percy (who are also brothers) have designed a fantastic itinerary in Taquile which allows you to see the best of the island in a full-day tour. Taquile is home of a Quechua population who are mainly farmers, fishermen and above all renowned weavers.
Luquina is a small and rarely visited rural community in the peninsula of Chucuito. It takes around 1 and a half hour's boat ride from the town of Puno. The local families from Luquina share with us their peaceful existence, each family lives on a small piece of land where they also keep their domestic animals. Sometimes they have donkeys, pigs, sheep and hens in a little barn next to the house.
Anapia Island is one of the small islands that make the archipelago of "the minor lake" and is an off-the-beaten-path destination in Lake Titicaca. If you look for remote destinations, this is the experience for you. You will have to travel 3 hours by land and then 1 hour of a boat ride. This trip is perfect for adventurers and we can help you with all the information of how to get there and what to do.
Sillustani Archaeological Site
This is the most popular half-day tour in Puno. Sillustano is an archaeological site strategically positioned on the top of a peninsula and surrounded by a beautiful lagoon called Umayo lagoon. This site was a cemetery for important people from the pre-Inka culture called Qollas. On this visit, we also take you to see the behind the scenes of the beautiful natural scenery and you will enjoy meeting a local family of farmers from the nearby village.
As we did for other local communities, we are supporting the community-based organization of Llachon to promote ecotourism and cross-cultural experiences with community. This visit is a less travelled route in Lake Titicaca.
Suasi is a secluded island located off-the-beaten-path in the northeastern section of Lake Titicaca. On its private 43-hectares, this island features one of the most luxurious eco-lodges in Peru. The property runs mostly on solar energy. Suasi is a genuine home for nature lovers where the magnificence of Lake Titicaca can be captured from every corner of the island.
Join us to walk along a trail of sandstone rocks whose strange shapes help us picture the fascinating local legends and myths. This wonderful path is the prelude to the enigmatic door of Altarani (also known as Aramu Muru´s door). This "door" is carved on the solid rock which also has the shape of a condor´s head. The legend says that this door opens only for those people who are spiritually ready to connect to the spirit of Lake Titicaca.
Located in the Azangaro Province of Puno, 140kms from Juliaca airport, Mallkini, owned by the Michell Group, covers just over 3,000 hectares of land and possesses more than 3,000 Alpacas of the Huacayo and Suri species. Mallkini is the biggest privately funded Alpaca breeding projects in Peru.
Fundo Chincheros is a beautiful farm only 20 minutes away from the city of Puno. If you want to adjust smoothly to altitude or enjoy an easy and relaxing day at Lake Titicaca we highly recommend considering a visit to this wonderful place.