Trekking to Altarani Gate (Aramu Muru) Tour Overview
This powerful path is the prelude to the enigmatic door of Altarani (also known as Aramu Muru). This door is carved out of solid rock which has the natural shape of a condor head. The legend says that this door opens only for those people who are spiritually ready to connect to the spirit of Lake Titicaca.
This enigmatic structure shows the shape of a perfect door. This sort of door was carefully carved on the rock and today it is an important emblem in the mystic world. The door has been described and explained in the famous book "The Secret of the Andes" by Brother Philip. This book describes the story of a wise master named Aramu Muru who came through this door. Because of the beauty of the location and the enigmatic surroundings this ceremonial altar is subject of a myriad of mystical interpretations. Near this site, archaeologists have found pieces of pottery belonging to the different civilizations such as Tiwanaku, Altiplano and Inca.
After exploring the site, we will continue on to visit a modest but very friendly Andean community. Nearby is a Mastodon fossil which has been preserved. The site of the vast blue Lake Titicaca in the distance is the backdrop for this day full of discoveries of legends and living culture.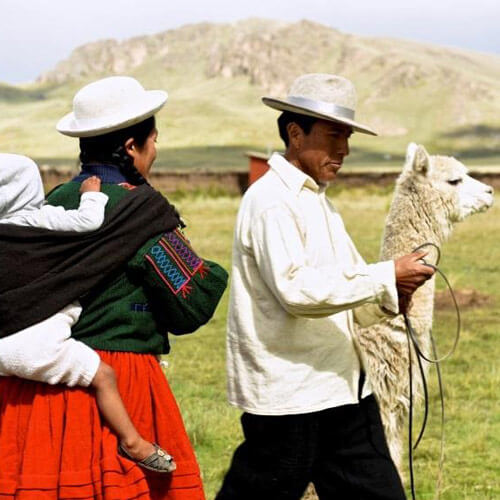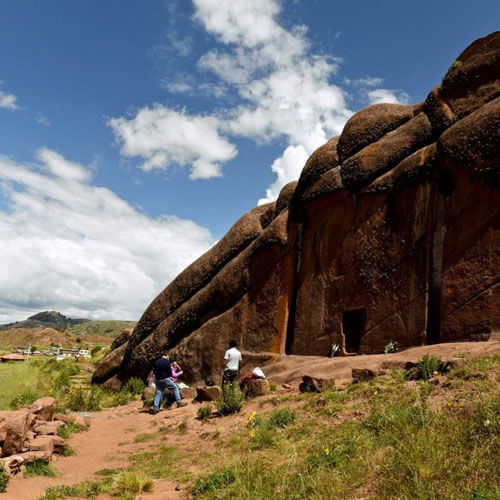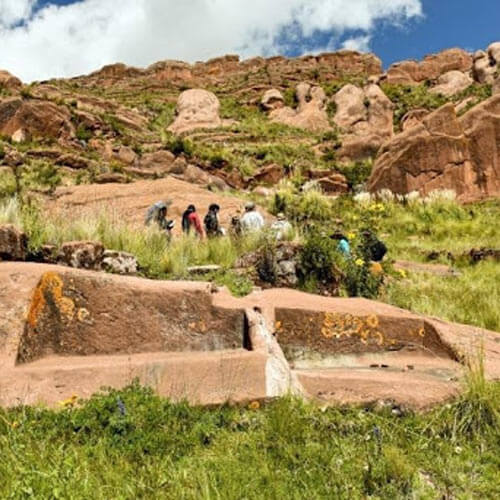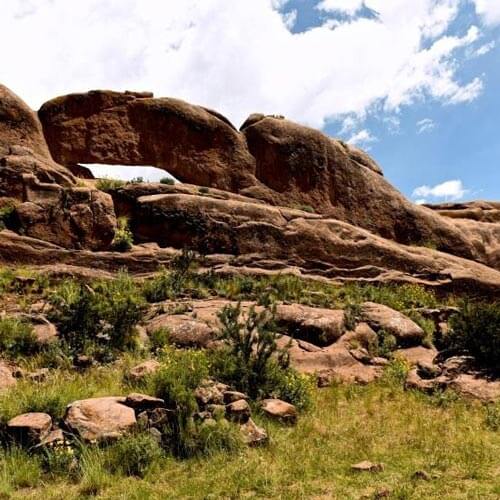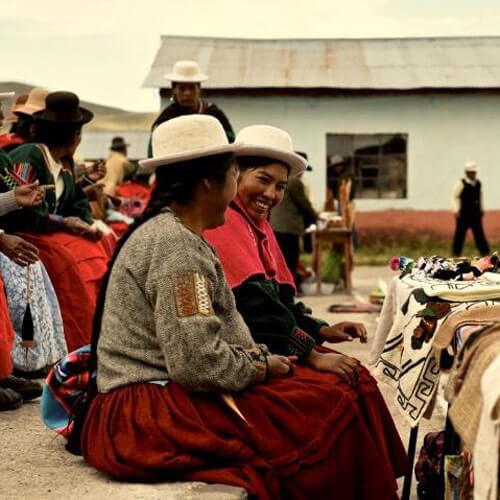 Tour Itinerary
ITINERARY: PUNO > ALTARANI DOOR > CHOCCOCCONIRI > PUNO
Duration: All day.
All itineraries are subject to change due to circumstances beyond our control including, weather, road or trail conditions and flight schedules.
8:00: Pick up from hotels in Puno. Departure towards small town of Juli.
9:20: We start our hike through the fields of the community until we find a natural path surrounded by rocky outcrops. On the way, you will pass several vestiges of altars that are considered sacred sites used for offerings and ceremonies.
10.30: The trail will take us to Altarani Gate.
11.00: Drive to Choccocconiri community. Following an unpaved road through fields of quinoa, beans, potatoes and barley where local farmers still practice ancestral farming techniques.
We stop by a lookout point on the way named "Turunturuni Yanampacapara" and enjoy a picnic lunch here.
13.00: We arrive at Choccocconiri community.
15.00: We begin the trip back to Puno. If time allows we will stop in the town of Chucuito and visit the Incan ruins site. 
Then we continue on towards Puno, arriving around 18.00. We will drop you off at your hotel. 
Private transportation for the group.
Professional tourism guide in the required language.
Box lunch.
Fruit snack, a bottle of water and water supply for the whole day.
Entrance fees to places of tourist interest.
Tasting of huatia (roasted Andean potatoes) and cultural exchange activities
Professional and specialized mystic tourism guide:  There are some guides in Puno who are prepared to provide mystical and esoteric information about the ceremonial centres. The reservation of their services must be done in advance and they charge an additional of USD 50 total per group.
Tips
WHAT ESSENTIALS SHOULD I BRING?
It is recommended to bring your sunglasses, sunscreen with high SPF, moisturizing cream, bathing suit (just in case water is cold in the lake!), a hat, warm and comfortable clothes for night and dawn hours, cotton T-shirts during the daytime, hand sanitizer and camera.