Chincheros Alpaca Farm Tour Overview
Fundo Chincheros is a beautiful farm only 20 minutes away from the city of Puno. If you want to adjust smoothly to altitude or enjoy an easy and relaxing day at Lake Titicaca we highly recommend considering a visit to this wonderful place.
This program can start in the morning at 9:30 am and ends with lunch. Alternatively, it can start at noon with lunch and conclude at sunset. It is also a wonderful alternative for those travellers who cannot demand too much of their bodies at high altitude. This tour can also be easily undertaken on the way to/from the airport.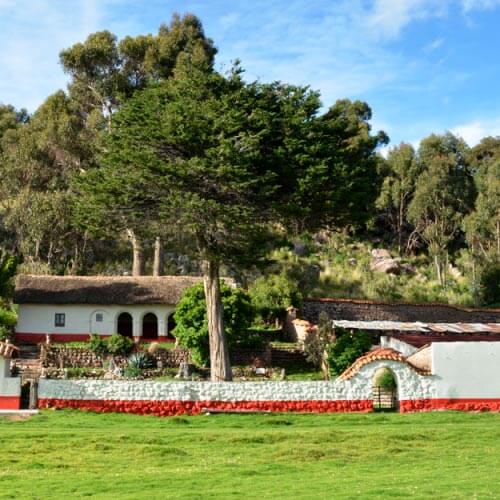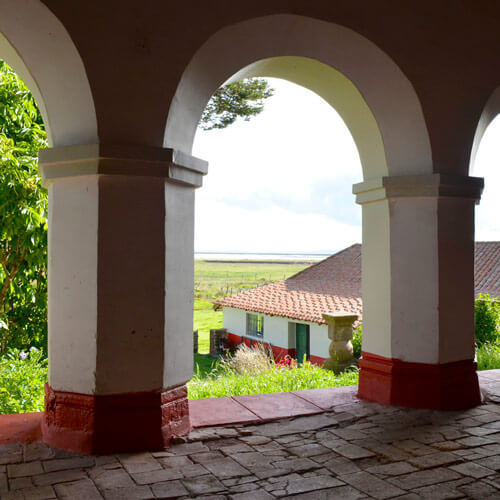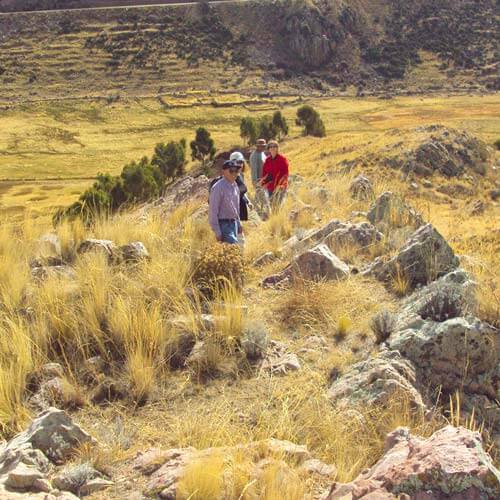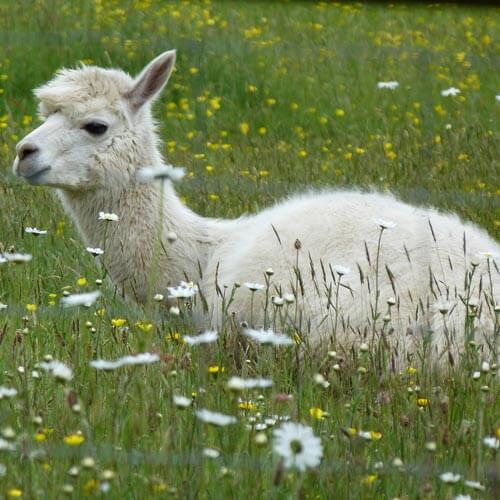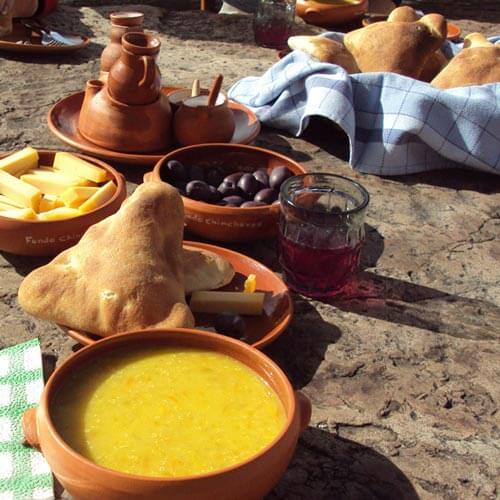 Activities at Chincheros Alpaca Farm.
Altiplano's flora and fauna observation: This activity undertakes a moderately difficult hike through a cactus forest and along the shore of the lake. The hike takes us to the community ceremonial site on the top of a hill. This site holds archaeological vestiges of pre-Inka cultures. Duration of the hike: 1hour and 15 minutes.
Educational walk through a private property to learn about the breeding system of Andean camelides and different species: We also learn about ancient Andean techniques used to produce native products. Duration of this activity: 35 minutes.
Typical countryside lunch: We enjoy a homemade lunch that allows us to sample native products with exquisite local taste. Lunch is cooked on the traditional "fogón" (the Andean stove where we cook with wood) and served outside in the old hacienda house's garden.
Tour Itinerary
ITINERARY A: PUNO > FUNDO CHINCHEROS > PUNO
ITINERARY B: FUNDO CHINCHEROS > TO/FROM AIRPORT
From the city to the farm. Duration 2 to 3 hours.
On route to/from Airport of Juliaca. It could be a short visit without lunch. Duration 1 to 3 hours. CHINCHEROS > PUNO
All itineraries are subject to change due to circumstances beyond our control including, weather, road or trail conditions and flight schedules.
Visit Fundo Chincheros from the city. Or short visit on route to Airport of Juliaca

With or without lunch.

Tour can start in the morning and finish with lunch, or at noon with lunch and conclude at sunset.
Farm's visit
Typical lunch in the garden IF option with lunch chosen (reservation required)
Roundtrip transfers from Puno to the farm or from/to airport
WHAT ESSENTIALS SHOULD I BRING?

It is recommended to bring your sunglasses, sunscreen with high SPF, moisturizing cream, bathing suit (just in case water is cold in the lake!), a hat, warm and comfortable clothes for night and dawn hours, cotton T-shirts during daytime, hand sanitizer and camera.