Kayak Sunrise Paddle Tour Overview
We invite you to witness this natural spectacle in the best possible place – aboard a canoe – paddling over the waters of Lake Titicaca. Without a doubt an unforgettable experience.
The tour starts early in the morning, the meeting point is the Libertador Hotel on Esteves Island at 5.30 am.
You meet with our guide and start with a briefing, in which we explain everything necessary for the tour and delivery of the equipment before starting to row. The tour will be around the island, we will find a quiet place to witness the sunrise. In these hours it is possible to observe a large number of birds and nature.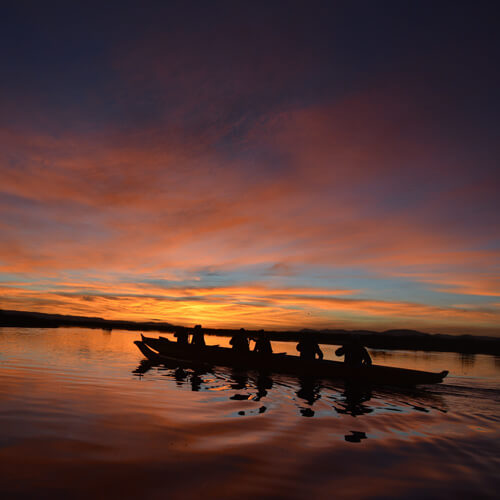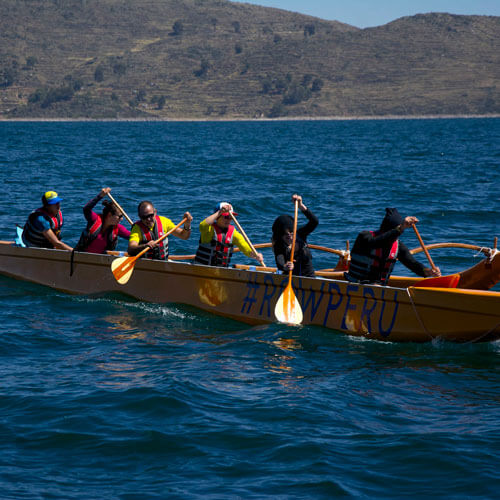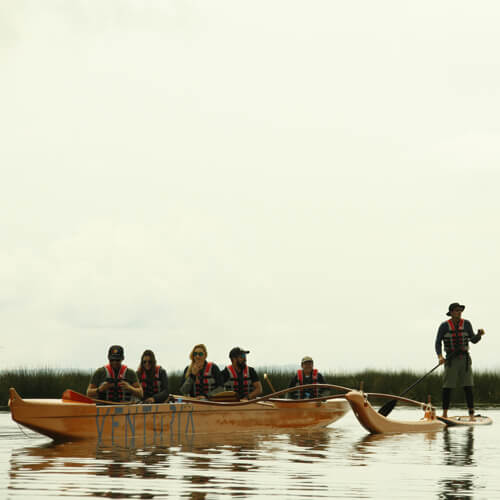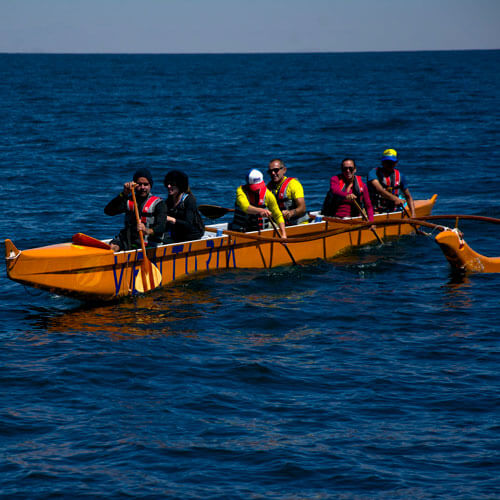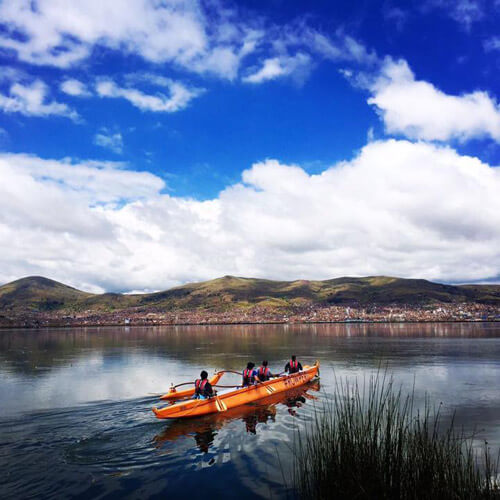 Tour Itinerary
ITINERARY: ESTEBAN ISLAND > ESTEBAN ISLAND
Duration: 3 hours
All itineraries are subject to change due to circumstances beyond our control including, weather, road or trail conditions and flight schedules.
5.30: Meet the guide at Hotel Libertador on Esteban Island.
5.40: Tour, Kayak & equipment briefing. 
Kayaking around the island to find the perfect spot to stop and watch the sunrise. 
8.30: Arrival back at Hotel Libertador and tour wrap-up. 
Paddle, canoe, dry bag.
Security briefing.
Constant assistance from guide.
Security motor boat.
Windproof jacket.
Us of the equiptment.
WHAT ESSENTIALS SHOULD I BRING?

It is recommended to bring your sunglasses, sunscreen with high SPF, moisturizing cream, bathing suit (just in case water is cold in the lake!), a hat, warm and comfortable clothes for night and dawn hours, cotton T-shirts during the daytime, hand sanitizer and camera.
Kayak Sunrise Paddle
3 hrs